Dr. Melissa Groelz, DC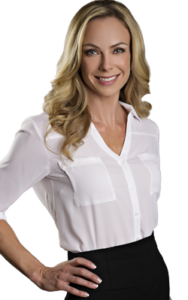 Dr. Melissa Groelz, DC graduated Valedictorian from University of Colorado, Boulder in Applied Kinesiology. Dr. Groelz also graduated at the top of her class in her Doctoral program. She has helped thousands of North Denver dieters achieve significant, long term weight loss and improved health. Dr. Groelz has a true passion for assisting others in finding a balanced and healthy life. The philosophy of her clinic is to educate, support and inspire patients in their weight loss journey.
Dr. Heidi Rolls
"I have been practicing for over 18 years, helping people with their health and wellness. My passion is to not only help people with their weight loss goals, but to help them achieve optimal health. I take pride in coaching others and seeing them reach their goals."*
*Individual results while following the Ideal Protein Weight Loss Method may vary.
Helene Martinez – Ideal Protein Coach
"My name is Helene Martinez and I have 25 yrs experience as a fitness instructor and Personal trainer. I have been a coach for Ideal Protein for 5 1/2 years. My passion is to help people lead a healthy lifestyle thru learning how to use food to fuel their bodies. I have done the diet and and know what it's like to go through the process! I look forward to helping you achieve your weight loss goals."*
Our medically developed weight loss protocol and smarter lifestyle choices education offers dieters what they really want…a structured program that can put an end to constant dieting.
Ideal Weight Loss Colorado is Authorized to Use the Ideal Protein Weight Loss Protocol and Products. The testimonials on this website are those of the individual that is identified, you should not necessarily expect to receive these results. Typical results vary from person to person and individual to individual when the Ideal Protein Weight Loss Protocol is followed properly. You should consult your physician or other health care professional before starting this or any other diet program to determine if it is right for your needs.
413 Summit Blvd Ste 101 Broomfield CO 80021 – Phone: 303-548-3841
Copyright © 2018 Ideal Protein All rights reserved.